Veteran Nollywood actress, Sidikat Odunkanwi professionally known as Iyabo Oko, has reportedly passed on, Praizemedia report.
Her daughter announced on Facebook today, saying that the actress died on Wednesday evening.
WATCH THE VIDEO BELOW ⬇️⬇️⬇️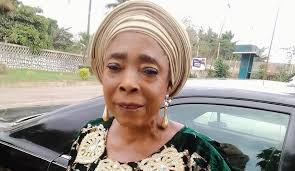 Though details of her death haven't been made public, her daughter, Bisi Aisha, a female soldier confirmed the news of her death.
She wrote, "May ur soul Rest in Peace Mummy".

Her death is coming weeks after her junior colleague, Murphy Afolabi died in a controversial circumstance.
She was battling a sickness before her death.